Order Now
About Us
Contact Us
Privacy Policy
Home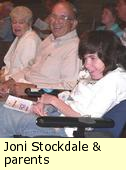 The Vision for the Broken Heart Pin (and now the Broken Heart (Joni's Heart) keychain)
Copyright * 2008 Broken Hearts, Inc.® All rights reserved
The Caring Heart Pin for Ronald McDonald House Charities-
click Order Now Page

This pin is in response to many hearts crying out in pain for strength to continue forward after a significant loss. It is dedicated to Joni Stockdale and the 40 years she so graciously lived and loved.

Our Company

Broken Hearts, Inc. was created and is owned by Carol Baker Dawson. This site was launched on October 6, 2006 and we hope you and those you care for can find comfort through Joni's Heart. Our goal is to help individuals recover from broken hearts through knowing others care about their well being and are keeping them in thoughts and prayers. Joni's Heart gives comfort by letting the individual hold on to something beautiful which shows they are being supported during their grief. It often opens up much needed conversation about their loss. God is closest to those with a broken heart...no matter what precipitates the pain. We hope Joni's Heart will comfort someone you love or care for who is grieving with a broken heart.
Because of a need, we also endorse using Joni's Heart - The Caring Heart pin as a form of appreciation to volunteers who work to help those who are going through grief or pain.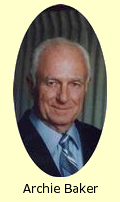 JONI'S HEART PIN - THE TRADITION

SGM Archie L. Baker, retired after serving his country faithfully and honorably for 25 years. He served in the U.S. Army and the U.S. Navy. After a year long struggle against cancer, Archie passed away on June 28, 1997 and is now buried in Arlington Cemetery. Archie was Carol Baker Dawson's father. In that one day, Carol lost her father, confidant, life cheerleader, friend, and mentor and indeed, her heart was broken. He was a dedicated soldier, a loving husband to his wife Glendene, and a wonderfully caring, loving, and devoted father to Carol, Tommy and Allen, his three children and to his grandchildren, Sidney, Samantha, Jeffrey, Christina, Shelton, and Cooper.

A few days after Archie passed away, a friend gave Carol a pin with a broken heart, acknowledging her sadness and grief. Carol found comfort in and wore the original pin until the healing process was to the point that she could pass it on to a co-worker who was grieving from the loss of her father. The tradition of passing on the healing broken heart pin started at that time. The pin was such comfort to Carol and her co-worker, she began looking for more broken heart pins to share. Finding none that depicted the healing heart, Carol designed the beautiful broken heart pin with the band aid across the break. The band aid signifies we can find healing comfort from those who care and love us, while we may always remember our grief.

THE NAME - JONI'S HEART

Joni Stockdale was a beautiful young woman who loved life and lived each day to the fullest - exceeding expectations far beyond her illness and her wheelchair. Sadly, Joni passed away in January 2006, and her mother took such comfort in the healing heart pin that it became "Joni's Heart". You can read more about Joni on this site or at EEO GUIDANCE.com (The Extra Miler - Column #14).

This beautiful silver pin is the size of a quarter and can be tastefully worn by both men and women. It is not solely intended for broken hearts from losing the life of someone loved, but for anything that occurs to cause someone you care for to be in pain or grieving, i.e., divorce, illness, losing a cherished friend, losing a beloved pet, etc. The pin is a polished silver broken heart with a band aid covering part of the break, with a stick pin back (placed in either a blue or red organza bag). The broken heart package includes a magnet, "Joni's Heart" God is closest to those with a broken heart, a note card with the history of Joni's Heart, and a card to be signed and passed on with the heart. May the love given to your friend/loved one through this healing heart pin give him/her strength and peace. When the heart is strong enough - it is to be passed on to another broken heart."

Broken Hearts, Inc. gives 20% of all profits from Joni's Heart to the Special Olympics Indiana, one of Joni's favorite charities.
Also, the Caring Heart pins sold through the Ronald McDonald House Charities of Michiana will include a donation to the RM House of Michiana.

JONI'S STORY

We offer you this column to read . . . about Joni Stockdale and her family.

DANCING WITH JONI (initially published January 2006)
The Extra Milers
By Carol Dawson

"To touch the soul of another human being is to walk on holy ground." Covey, Stephen She had just won a gold medal for her bowling in the Special Olympics and as her father pushed her wheelchair down the church isle. The minister and congregation expressed their admiration. That Sunday several years ago was my first time to meet Joni. She was born in 1966 to Virgil and Judy Stockdale and for the next 39 years they loved and cared for their beautiful daughter. What Joni Stockdale's body couldn't provide, her mind did. Cerebral Palsy restricted Joni's movement and often made it difficult for her to verbalize her thoughts. However, when you spoke to Joni there was no doubting her joy in communication. She expressed herself best through her smile. Joni's face popping smile and personality easily pulled friends into her life. She enjoyed teasing and laughter as much as anyone I have ever known. She was a remarkable young woman.

With great sadness, I tell you that Joni passed away in her sleep this past week. At her funeral, her pastor, Reverend Bruce Barkhauer noted, "Joni shared a special joy with everyone who knew her. Bill Scott used to greet her by gently kicking her chair to get her attention. Her Uncle Frank Applegate used to rub her head for good luck. She found such happiness in these and so many other similar relationships." After dressing for church in the same colors several weeks in a row, Joni and I began teasing that we had a mental connection. Ironically, after noting our color connection, we never matched our colors again. Our personal joke grew from there and I found myself drawn to her each week. Relationships are what gives us depth and meaning to our lives, and Joni Stockdale had both depth and meaning in her life. Her closest relationships were with her family - those who never considered loving or caring for her to be a burden; instead, finding Joni to be their inspiration. When Joni was born, the doctors stated she would probably not live past adolescence; however, she and her family would not hear of it. Joni had special wishes and desires for her future. Every birthday and Christmas she told her family of her wish to be able to walk. Joni Stockdale may not have been granted her wish during her time with us, but wishes and prayers are often answered in ways we may not be able to see or fully understand. Reverend Barkhauer said, "Those of us who knew and loved Joni, know that Joni is not just walking now, but she is dancing." Joni is surely singing clearly and dancing with eagle's wings. Her human connectedness was always in her relationships in the lives of those around her - relationships that were most precious and holy. For giving so freely of herself and her love and friendship, Joni was an Extra Miler.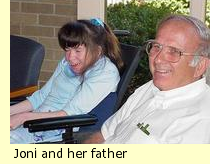 Joni's family was named the Special Olympics Clark County Family of the Year and Region 11 Family of the Year. They hope to travel later this year to Indianapolis to be considered as the Special Olympics Family of the Year for Indiana. I cannot imagine a family more deserving of this honor. Albeit bittersweet, this would be a most fitting honor for the Stockdale family. Several months ago, I spoke to Virgil Stockdale about interviewing him to feature his family as Extra Milers. He was clearly baffled by my offer and after thinking about it briefly and speaking with Judy, he said that he wasn't sure why I would consider his family to be anything extraordinary. He promptly provided the name of another couple he thought would be better suited for the honor. Extraordinary indeed.when many families would have given up hope - the Stockdales persevered, when many would have been drained from the emotional and physical toll - the Stockdales found strength, and when many would have found sadness, the Stockdale's found joy and love. For giving so freely of themselves not only to Joni, but to others as well, Virgil, Judy, and family.never doubt the fact that you are truly extraordinary Extra Milers. Thank you for being role models for unconditional love.

Kindness Tip of the Month

Contact any of your local organizations who work with individuals with disabilities. Ask them what you can do to help. Anyone can spare at least one or two days a year to volunteer. When you do, take along your children, grandchildren, nieces or nephews to help. You will be giving them a special gift by allowing them to see first hand how we all have the same heart, each with something special to offer others. While there are many worthy organizations, listed below are a couple of agencies to get you started:

Special Olympics Indiana
6100 West 96th Street, Suite 27D
Indianapolis, IN 46278
Ph: 317-328-2000
Toll Free: 1-800-742-0612
Email: information@soindiana.org

Indiana Vocational Rehabilitation Services
1452 Vaxter Avenue
P. O. Box 2517
Clarksville, IN 47131-2517
Ph:812-288-8261
Toll Free: 1-877-228-1967
Voice/TDD: 812-288-8261


Carol Baker Dawson is a Kindness Columnist for The Evening News/New Albany Tribune newspapers in Southern Indiana. She is the President of a national Equal Employment Opportunity (EEO)/Diversity/Affirmative Action (AA)/Harassment training and consulting company, EEO GUIDANCE, Inc. Before EEOGUIDANCE, Inc., Carol worked 25 years for the federal government enforcing EEO and AA laws and regulations.
In memory of Barbara Crutchfield (Mom C), my beloved mother-in-law. She passed away suddenly April 2009. She was a kind and caring person who made a real difference in this world. This angel on earth is missed terribly by many friends and her beloved family. May we all strive to be more like her. C~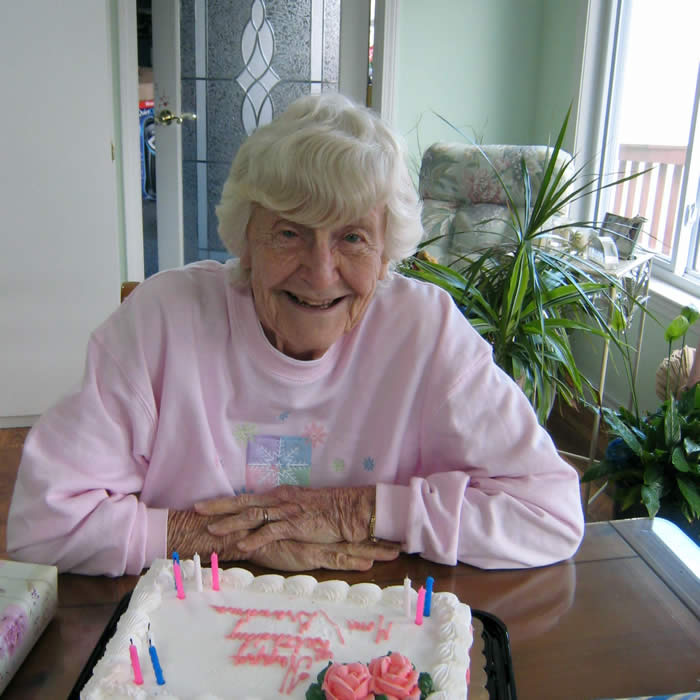 Barbara Crutchfield - Peace~
Copyright * 2008 Broken Hearts, Inc.® All rights reserved

© Broken Hearts, Inc. | 212 Pearl Street, Suite #2 | Jeffersonville, IN 47130-3336 | (812) 284-2993